Long Beach in Los Angeles County, California, is a beautiful city to hang out with your friends and family due to its amazing beaches, diverse culture, and restaurants with delicious and versatile dishes. Apart from being an excellent location for vacation, it is also a great place to stay for longer periods and even start independent life there. However, finding suitable accommodations is not always an easy endeavor, so today, we will look at some of the best apartments for rent in Long Beach CA.
There are countless rental apartments in this beautiful California gem, and it is just a matter of finding the appropriate location that will suit you for extended periods. Amenities are essential, so we measured them all before forming a list of the best apartments we would like to share with you. So, without further delay, let us get into it.
1. Beverly Plaza Apartments – 5050 E Garford St, Long Beach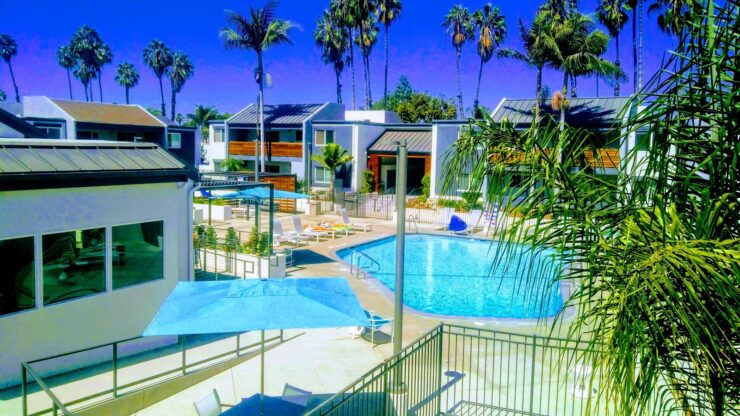 Beverly Plaza offers beautiful and luxurious accommodations with either rich, dark cabinetry or neutral cabinetry alongside quartz and stainless steel applications in the kitchen. The furniture looks gorgeous, and their apartments are very spacious, ranging between 800 to 1332 square feet.
Every apartment features central heat and air conditioning alongside spacious closets, private patios and balconies, and an assigned carport with a storage area. Currently, Beverly Plaza is working on renovations of the clubhouse and pool areas, so there is a lot more to come in this beautiful complex.
2. The Current Apartments – 707 E Ocean Blvd, Long Beach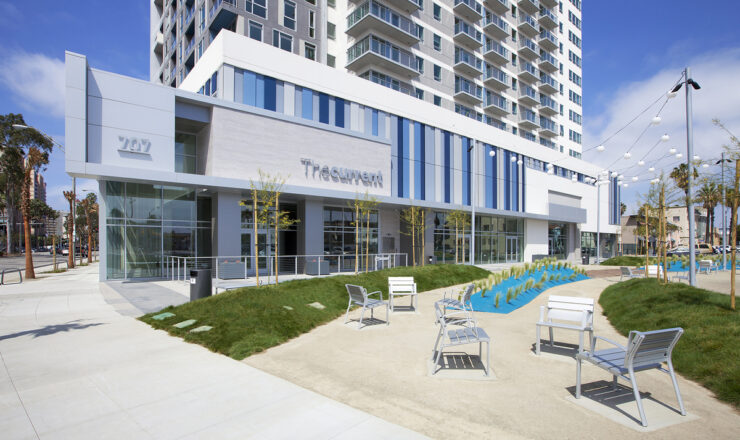 When it comes to convenience and beauty location-wise, it is difficult to beat these accommodations located on Ocean Boulevard. These apartments are located just a few steps away from the ocean and those warm sandy beaches everyone enjoys when visiting Long Beach.
The Current is located in the modern, luxurious, and dynamic part of downtown and offers numerous amenities that will ensure your stay is comfy and relaxing. If you decide to stay here, there will be plenty to enjoy since the location is surrounded by breathtaking seascapes and chances to enjoy urban adventures on a day-to-day basis.
3. 200 West Ocean Apartments – 200 W Ocean Blvd, Long Beach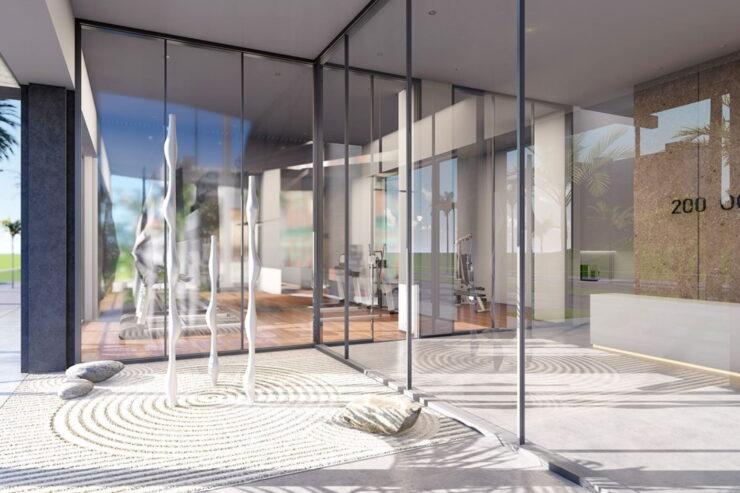 If the luxurious lifestyle is what you are after and you want to enjoy the cool and relaxing breeze, then 200 West Ocean Apartments might just be your cup of tea. This establishment offers lofts, studios, one-bedroom, two-bedroom, and jewel box penthouses with private atriums.
The floor plans are spacious, and finishes are of the highest possible quality, and as a cherry on top, the views on the beach from private balconies are absolutely jaw-dropping. There are also numerous exclusive amenities at your disposal, so there is plenty of convenience and relaxation awaiting.
4. 1900 Ocean Beach Club Apartments – 1900 E Ocean Blvd, Long Beach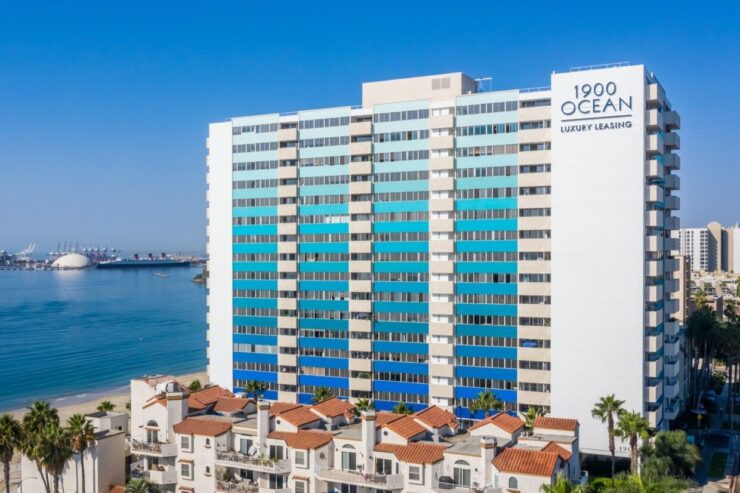 Ocean Beach Club Apartments offer a wide variety of luxurious accommodations and features an exclusive oceanview community where you will get to relax and enjoy. Living in these apartments offers numerous conveniences with the lush and beautifully maintained landscape.
The amenities include an exclusive lobby with a 24-hour doorman, concierge services, and an excellent fitness center. It is a great location to mix business and pleasure, so you will be able to enjoy a modern business conference center with complimentary Wi-Fi access. There is also an oceanfront clubroom, pool, controlled-access parking, and dry cleaning drop-off and pick-up. There is everything that you require for enjoyable day-to-day routines and then some.
5. AMLI Park Broadway Apartments – 245 W Broadway, Long Beach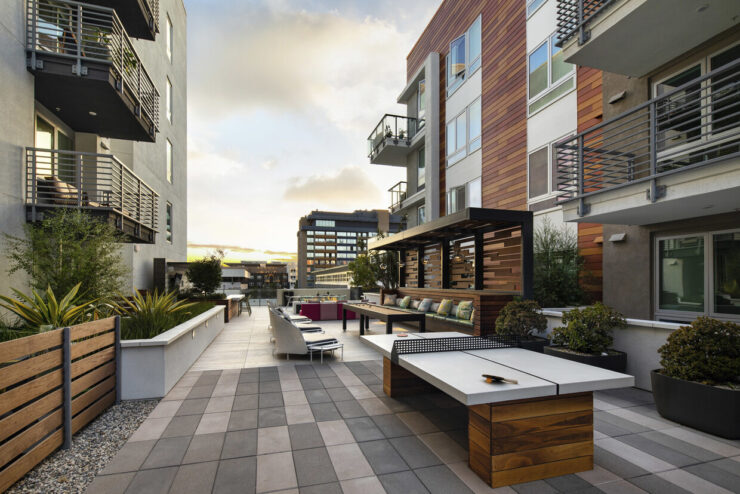 These apartments are ideally located in the center of Downtown Long Beach, and it is nearby the Long Beach Civic Center, Deukmejian Courthouse, and numerous shops, restaurants, and entertainment facilities. AMLI Park Broadway Apartments feature a rooftop sky lounge, swimming pool, clubroom with grill station, pizza oven, and much more.
There is also a state-of-the-art fitness center and resident business center alongside a conference room, where you can conduct your business. The facilities are pet-friendly and offer controlled garage access. This spectacular urban renaissance is truly a sight to behold and offers countless comforts that you can enjoy.
6. Shoreline Gateway Apartments – 777 E Ocean Blvd, Long Beach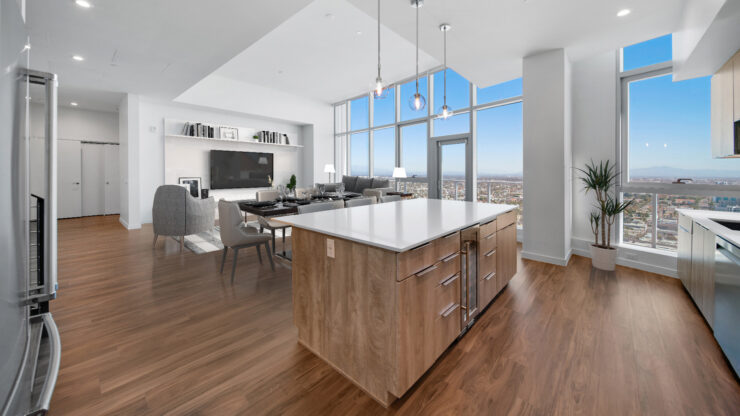 The Shoreline Gateway Apartments offer various amenities that will help you elevate your lifestyle and enjoy your stay at Long Beach as long as you plan. These apartments feature the tallest rooftop pool and spa on the West Coast, and the furniture and kitchen appliances inside are truly luxurious and breathtaking.
You can enjoy unobstructed views of the ocean and the cool breeze on your balconies. In addition, there is an on-site coworking space, a secure dog park deck, fitness center, yoga room, and smart home features in your residence to boost the convenience to the highest level.
7. Bixby Hill Apartments – 1025 Palo Verde Ave, Long Beach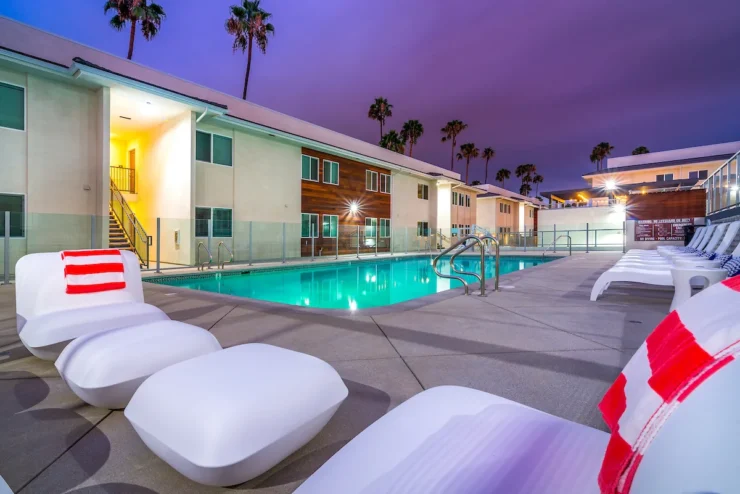 Bixby Hill Apartments is located at Palo Verde Avenue and is home to Rancho Los Alamitos, which is a historic site that was part of a massive Spanish land grant, and nowadays serves as a living museum. The residence is just across the street from California State Long Beach University.
The homes in this establishment offer a wide variety of conveniences, and only minutes separate you from some delicious dining, shopping, entertainment, and to add even more to comfort, the Long Beach Airport. The floors are spacious, and the one-bedrooms are 1.082 to 1134 square feet, two bedrooms are 1.444 to 1556 square feet, and three-bedrooms are 1.881 to 1909 square feet.
8. Edison Apartments – 100 Long Beach Blvd, Long Beach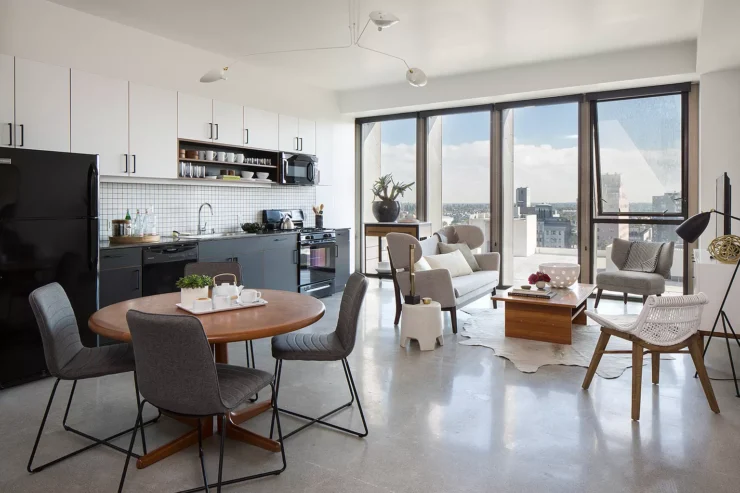 Edison Apartments is located at the gateway to the East Village Arts District. This twelve-story, mid-century modern tower was transformed into an amazing residential community that features elegant studio, one-bedroom, two-bedroom, and two-story penthouses.
Residents can enjoy some of the prettiest views in the city, a rooftop pool, and a lounge. Since this facility is located just a short stroll from the ocean, you will be able to enjoy warm beaches and various entertaining activities. Luxurious and beautiful, these apartments are worthy of consideration if you plan a prolonged stay in Long Beach.
9. Magnolia Broadway Apartments – 500 W Broadway, Long Beach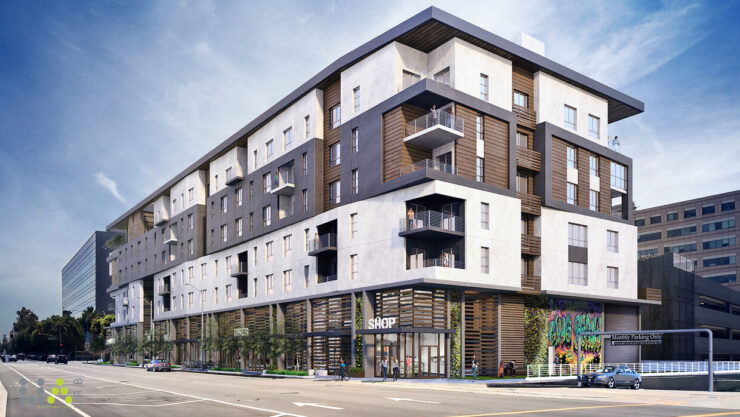 The Magnolia Broadway Apartments offer everything that you require in the modern home and then some. The accommodations are spacious, luxurious, comfortable, and offer you a wide variety of entertaining activities. The location is excellent, and it will allow you to enjoy all the excitement that Downtown Long Beach has to offer.
You are located in close proximity to beaches, parks, bike rentals, shops, and countless restaurants that offer a wide variety of tasty dishes. Whenever you decide to leave the apartment, you will have quick access to the freeway and Downtown Long Beach Metro.
10. Park Avenue Apartments – 2000 Park Ave, Long Beach
Park Avenue Apartments boast amazing accommodations that will make your private and personal living very comfortable and convenient. Each apartment in this facility offers a refreshing new perspective on luxury living and makes your day-to-day routines fly by easily.
You can pick one of the sixteen different floor plans that feature square footages that range between 825 and 1620 square feet. There are one, two, and three-bedroom floor plans alongside lofts and townhomes that include an attached two-car garage. There are also remodeled kitchens and baths, and spacious closets and private patios will just add even more to the overall convenience.
11. The Pacific Apartments – 230 W 3rd St, Long Beach
The Pacific means peaceful and calm, and this is exactly the experience you get when living in these apartments. Life effortlessly flows between work, home, and play in this establishment, and the accommodations are modern, luxurious, and comfortable.
The amenities are lavish, and the layouts are truly jaw-dropping. The prime location of these apartments ensures that you will be in close proximity to various shops, restaurants, fitness clubs, and numerous other entertainment facilities.
12. Urban Village Apartments – 1081 Long Beach Blvd, Long Beach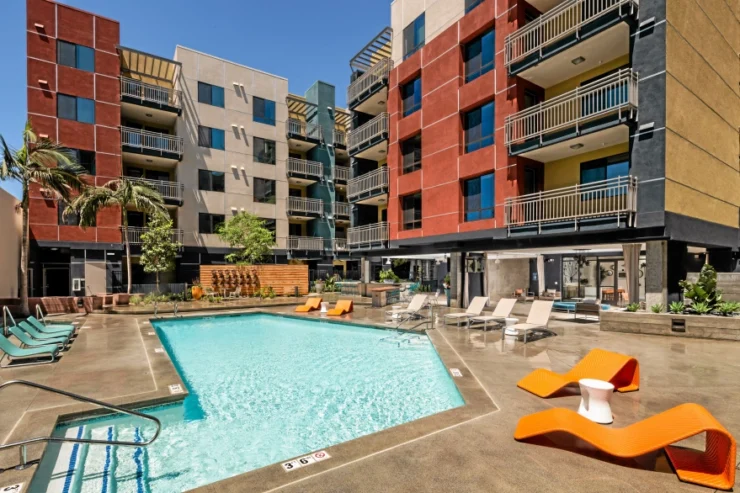 The Urban Village Apartments grant you the opportunity to get a fresh spin on rental living with their 129 modern units. These units include one and two-bedroom studio floor plans styled by modern and popular designers.
This complex offers you prime amenities like an amazing downtown location with open layouts, nine-foot ceilings, roomy closets, and a state-of-the-art fitness center. Urban Village Apartments are truly stunning and offer luxurious and modern accommodations where you can find your own slice of paradise.
Final Words
This concludes our list of the best rental apartments in Long Beach. Although there are countless offers for rent in this city, we picked the facilities that were well-reviewed and highly recommended by other residents.
We hope you like our list and that you will find the perfect place to start your life in this wonderful California city. The amenities are amazing, and there is so much to do in Long Beach, so do not delay and start looking for your own piece of paradise where you will enjoy all the comforts this city has to offer.